Claims Made Easy
How to Make a Warranty Claim
We hope your product won't need repair, but if it does, requesting service is as easy as picking up the phone. Simply follow the steps below for both manufacturer warranties and warranties purchased from United Furniture Warehouse (UFW).
Appliance, Electronics, and Furniture Warranty Claims
Call us at 1-800-360-2742 to request service for appliances and electronics, or 1-855-333-3230 to request service for furniture. Be sure to have your invoice or the telephone number you provided us with at the time of purchase ready.
Depending on the nature of your claim, we will either send an authorized factory technician to your home to evaluate your product, refer you to the manufacturer, or send you directly to the warranty claims department for further action. A warranty representative will follow-up with a decision about your claim.
If you receive a damaged or defective product, please contact us within three days of receipt of the item(s).
Mattress and Boxspring Warranty Claims
The manufacturer's warranty ensures full value back for any defects in your sleep set. The manufacturer's warranty protects you from the day of purchase on a sleep set, and continues according to the "Warranty Schedule" found on the original warranty card at time of purchase. Please refer to your original warranty card for specific details. Should you need to make a claim, you will receive the full value of your mattress or boxspring back.
UFW's lifetime warranty kicks in after the manufacturer's warranty ends and is pro-rated. Should you need to submit a claim after the manufacturer's warranty period ends, you will receive a percentage back for the defective piece provided the proper documentation is submitted and all criteria is met. Proof of purchase is required or the sleep set will not be covered by the warranty.
If you need to make a claim for your sleep set during either the manufacturer's or UFW's warranty period, please contact a UFW store near you.
When making a claim, please keep the following in mind:
Please provide your proof of purchase; your claim cannot be processed without it.
The fabric on your replacement may not match your current sleep set, as we replace only the defective piece(s) not the entire set.
If a credit is issued, it is for re-selection only and must be used towards another mattress. It cannot be used towards other products.
Warranty coverage does not extend to as-is purchases.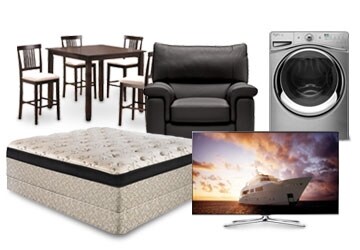 Not Sure If You're Covered?
Find out what's covered if you purchased a(n):
If you did not purchase a warranty, find out about our Manufacturer Warranties.